About Us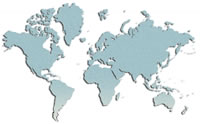 "Whitewater Rafting Guide to River Trips" is a collaborative project  sponsored by a network of commercial rafting outfitters, from around the world.
This website is maintained by Click Refresh and managed by the web development team at All-Outdoors California Whitewater Rafting.
Rafting.com is designed to provide visitors with helpful information about selecting a river trip and to develop an online community platform for the whitewater rafting industry. The river and rafting descriptions found in this website were based partly on the works of the some of the most authoritative whitewater guidebooks available.
For more information about this site, or to inquire about sponsoring a state or region please contact us at raftingdotcom @ gmail.com.