Massachusetts
Massachusetts whitewater rafting trips offer beginner to advanced rapids, ranging from Class II-Class IV. Many of the rivers of New England originate in the lush canyons of the Berkshire Mountains. Whitewater rafting trips are available on the West River in Vermont and on two sections of the Deerfield River in Massachusetts.
Concord River Rafting Trips (Class III-IV):
Located only a short 30 minute drive or train ride from Boston, the Concord River is a popular urban rafting trip. Class III and IV rapids make Concord River rafting trips an exciting escape from the city!
Deerfield River Rafting Trips (Class III-IV):
The Zoar Gap and Dryway runs on the Deerfield River are located in Northwestern Massachusetts, about two hours west of Boston. Both sections are controlled by upstream reservoirs.
Millers River Rafting Trips (Class III-IV):
Flowing through a mixture of old mining towns and beautiful forests, the Millers River gradually builds from easy class II rapids to thrilling class III and IV rapids. Located in western Massachusetts, the Millers River is about 2 1/2 hours from Boston.
Go Rafting with A Commercial Outfitter in Massachusetts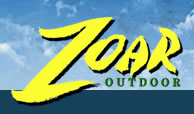 Zoar Outdoor– Offering a wide range of outdoor activities, Zoar Outdoor has been a leader in the industry since 1989. Zoar Outdoor promotes self-propelled, low-impact, wilderness recreation in the Northeast. Zoar offers whitewater rafting trips on the Deerfield and West Rivers.
Visit their website for more information about Massachusetts Whitewater Rafting.
Sponsoring Outfitter