Vermont
Known for its blazing fall colors, artisanal maple syrup, and boutique cheeses, Vermont also offers an exciting—though brief—whitewater rafting season. Rafters looking for rafting trips outside Vermont's limited season will find other convenient options in the New England region.
West River Rafting Trips (Class III):
The West River flows through Jamaica State Park in southern Vermont. The West River is considered beginner to intermediate with the majority of the rapids ranking Class III and only one being Class IV.
Go Rafting with A Commercial Outfitter in Vermont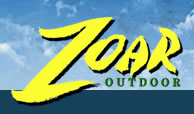 Zoar Outdoor Offering a wide range of outdoor activities, Zoar Outdoor has been a leader in the industry since 1989. Zoar Outdoor promotes self-propelled, low-impact, wilderness recreation in the Northeast. Zoar offers whitewater rafting trips on the Deerfield and West Rivers.
Visit their website for more information about Vermont Whitewater Rafting.
Sponsoring Outfitter